24 December 2011 - 22:03 [Virtualbox 3.2.14]
3.2.14 has been released a year after 3.2.12 indicating how stable this 3.2 release is. We are running .14 in our lab at the moment for matrix testing, we expect a green light around week 3.
Tags: Virtualbox
5 December 2011 - 20:14 [Outsource Spam management]
Running your own e-mail server and getting tired keeping up with spam and virus control ?
Consider moving e-mail accounts to your provider, yes this means you have to create many pop3 accounts and retrieve them for local delivery but it also means that your provider does all the spam and virus filtering for you for free. BatchedSMTP simply means DIYF(iltering).
Tags: Outsourcing, Spam, BatchedSMTP
29 November 2011 - 19:11 [Virtualize legacy systems]
Is your PC about to fall apart ?
Need to keep legacy applications, old DOS, Windows 95/98/NT programs or even a old NT Terminal Server alive and running ?
Then keep them all alive and running by virtualization on your new Windows 7 PC !
Starting at 299,- Euro (ex.tax) we will virtualize them, carry(or TNT/UPS) in required, allow at least 5 working days.
Tags: Virtualization, Legacy
11 November 2011 - 18:22 [Online Backup for Businesses]
Today we have released a renewed service for businesses, Online Backup in our European Portable Datacenter NAS Storage units. For 9,95 Euro ex.tax per month for a block of 25gB you get absolute security over the data you backup, synchronized or differential, replicated over all our 8 European Portable Datacenters so your data is always near you in our high availability (exclusive for Europe) pDCís.
Update 25-11: some clients have asked if there is going to be a price rise due to the price rise of Harddisks, we can be really quick about that, no, the price will remain the same even for 2012.
Tags: Online Backup, Replication
1 November 2011 - 13:27 [Web management tools now available]
Today we have released a new access system to manage your StatNamic websites on our Web cluster, the free software for Windows and Linux are ready in the customer download area.
Tags: Hosting, Website, Cluster
26 October 2011 - 20:51 [Securing your hosted systems]
Worried about the safety of your website ? Sleepless nights how secure your ERP/CRM hosted system is ?
Think about placing your system(s) in our portable datacenters with integrated cloud, 99.9% uptime, real-time backup, IDS protection not only on the outside but on the inside as well, right down to the data in your database protected by our cluster services.
Tags: Hosting, IDS, Datacenter, Cloud
15 October 2011 - 21:10 [Virtualbox unstable?]
Running the latest and the greatest version of any product can be a challenge, some customers are wondering which version to use for serious virtualization projects, our advice at the moment is version 3.2.12 and yes even Windows 8 will work fine with it.
Tags: Virtualbox, Windows 8
14 October 2011 - 20:00 [Exchange 2003 crash/hanging]
Exchange 2003 crash/hanging with Outlook 2010 ? switch Outlook cache mode on !
Or even better, consider migrating to DeskNow, cheaper, much better, simply the best solution for business collaboration www.desknow.com
Tags: Exchange, Outlook, Desknow, Collaboration, Cache
14 October 2011 - 16:00 [New virtual netscaler release]
New virtual Netscaler release 4 has been released, and replaced on all DCís this coming week within the normal maintenance window.
Tags: Netscaler, DC
14 October 2011 - 13:00 [New Business Contextual and Quantum Analyzer release]
Business Contextual and Quantum Analyzer release 3 is out !
Always wondered how Management is performing ?
If a Programme is going to deliver the right results before you start ?
Release 3 is now easier to adjust for audience sources, a Medical implementation for example shows that this release has a dynamic scope going far beyond release 2.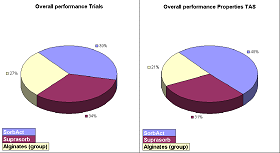 Get in touch to discuss a real-time demo.
Tags: Quantum, Analyzer, Performance, Medical
14 October 2011 - 10:10 [A new Automated Logfile Analyses Web Service has been launched]
A new Automated Logfile Analyses Web Service has been launched today, available for all customers, another free service to make your DaaS and IaaS environments easier to manage.
Tags: Log, Analyses, DaaS, IaaS
14 October 2011 - 06:20 [DC3, Brussels (node B) went down last night]
DC3, Brussels (node B) went down last night due to an array failure, VM 4,5,6,7 and 8 have been moved to node D, all other VMís have been restarted from failover node E, netscaler automatic rerouting within 20 seconds, total downtime was 14 minutes.
Tags: DC, Failover
13 October 2011 - 20:00 [WBAdmin and how to bypass the NAS limit]
You might be in the same boot as many others when it comes to using WBAdmin and getting it to write to a NASÖ some entries to read:
http://social.technet.microsoft.com/Forums/en-US/windowsbackup/thread/13bb79e9-c970-4805-88cb-2000b3348070/
http://www.bitwizards.com/Blogs/Bryan-Soltis/September-2008/Windows-Server-2008-Backup-to-a-network-share
Most suggestions donít work or work partially, our conclusion is quite simple, the target needs to be a NTFS volume, there are no 2 ways about that. Formatting a Linux NAS with NTFS is either unsupported or will make the NAS extremely slow.
Now for a solution that works and wonít cost an arm and a leg.
Some might have heard of it, some might not but to solve this you need a Staging Area, a what?? In environments where the amount of data to backup run into terabytes you run into the problem that not all data can be written to all targets at the same time. Tapes for instance are a lot slower than disks.
To overcome this issue a Staging Area is used to temporary store backup data from where slower devices can read from.
For WBAdmin the solution is the same, get an external disk that can hold 1 day of backup data and attach it to any windows machine, virtual or real, (not using wbadmin itself) as a Shared device and format this disk as NTFS.
The next step is to point WBAdmin to this disk and within the backup script Move the data from your SA to your NAS.
A small example:
wbadmin start backup -allcritical -backuptarget:"\\WindowsPC\Sharename\Full\20111013" -vssFull -noVerify -quiet
robocopy "\\WindowsPC\Sharename\Full\20111013" "\\NASname\Full\20111013" /s /e /move /R:3
Tags: WBAdmin, NAS, NTFS, Samba
13 October 2011 - 19:00 [Welcome !]
Welcome to the weblog service from ECSystems and ITProjectPartner
Via this media we will keep you updated about our services, mainly our current 8 datacenters across Europe with integrated Cloud/IaaS/DaaS and we will be posting solutions for ICT and Management issues.
Additions/submissions are welcome but only accepted via Email: support@ecsystems.nl